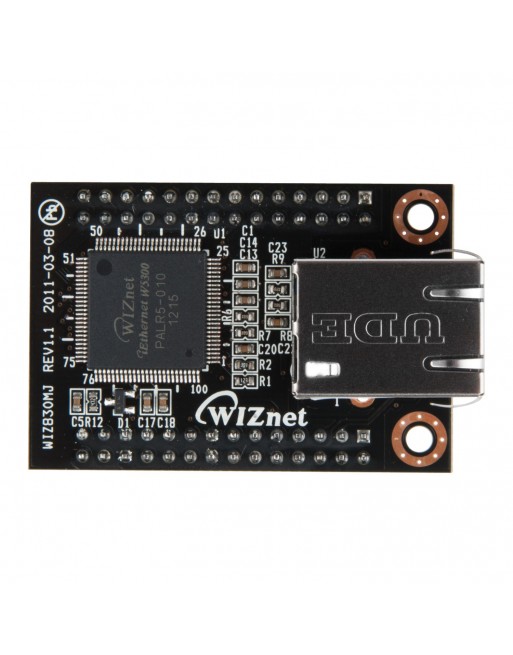  
WIZnet WIZ830MJ
WIZ830MJ is the network module that includes W5300 (TCP/IP & Ethernet PHY) & MAG-JACK (RJ45 with X'FMR) with other glue logics.
18pcs / BOX
It can be used as a component and no effort is required to interface W5300 and MAG Jack. The WIZ830MJ is an ideal option for users who want to develop their Internet enabling systems with high network performance.
Key Features
Plug-in Network Module
Usable without H/W design for W5300, transformer & RJ-45
Fast evaluation for W5300 & MCU in the target board
Support MCU BUS interface (16/8 bit data bus width)
Support 8 hardware sockets
Two PCB through-hole (ø 3.00mm)
Operation Temperature : -40 ~ 85 ℃
Download
Software
No customer reviews for the moment.